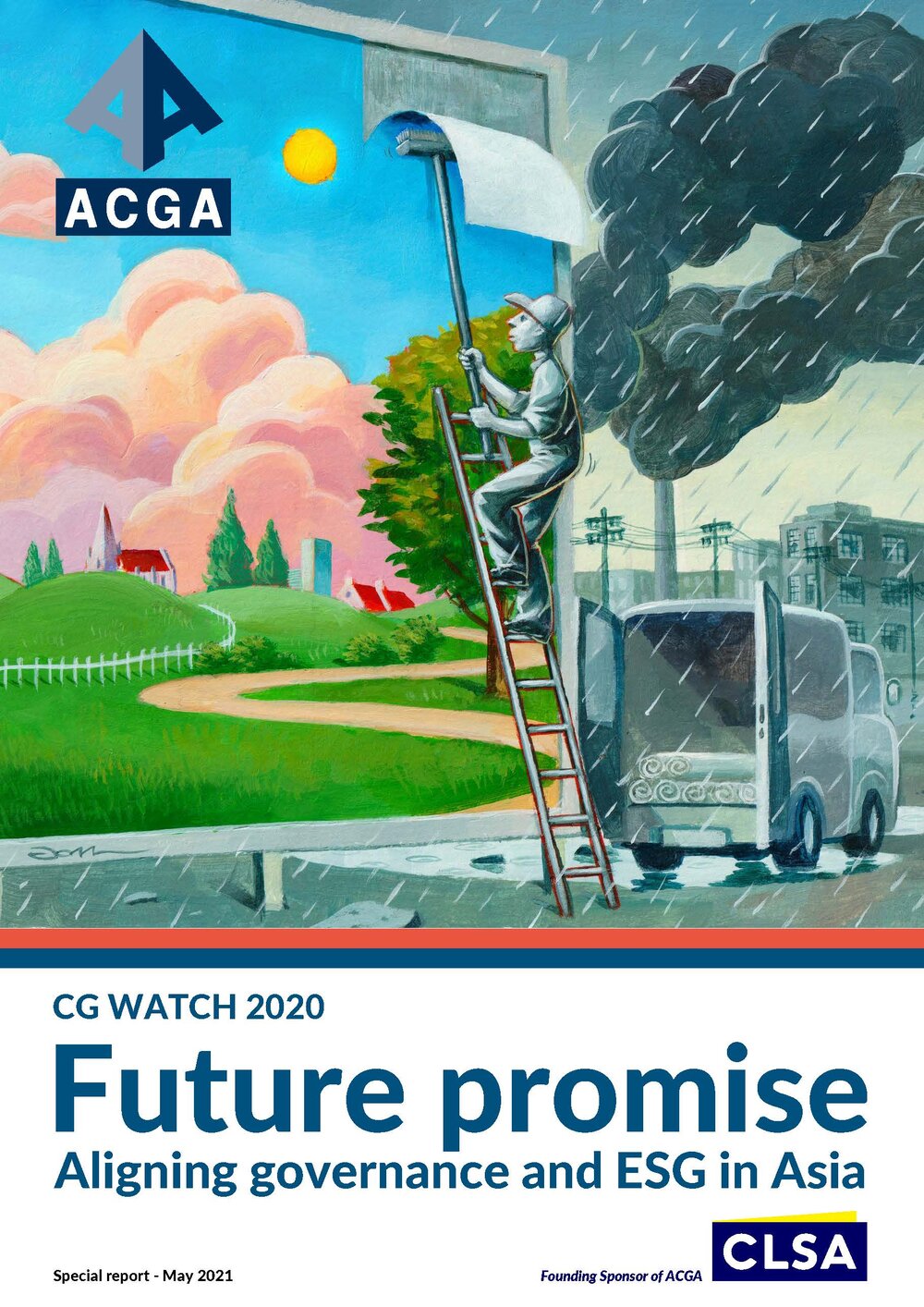 "Future Promise" is the Asian Corporate Governance Association's tenth biennial CG Watch report. As with previous editions, it explores ESG performance and practice by market, ranking the Corporate Governance standards of twelve Asia-Pacific markets. Australia heads the table, though weaknesses around Government and Regulation hold them back from a greater lead. Indonesia, Philippines and China occupy the bottom of the table.
Both Malaysia and Thailand experienced political turmoil and public governance challenges that spilled over to affect corporate governance. In Malaysia, a new ruling coalition led to wholesale leadership changes at government-linked companies, including a return of sitting politicians on listed company boards. This raises concerns that decisions at listed companies are driven by political priorities rather than shareholder interests. In Thailand, multiple laws restrict the ability of journalists and citizens to speak up, reducing accountability at companies and for the government.
Understanding and establishing the link between CG processes and ESG mechanisms is critical for the success of ESG and sustainability in Asia. In this issue of CG Watch, ACGA provides suggestions on how they can be integrated to ensure a strong governance foundation for ESG advancements. This includes linking ESG reporting guidelines and CG codes so that processes such as board oversight and decision-making in ESG matters become clearer.
ARE's Managing Director, Ben McCarron, authored the Malaysia and Thailand chapters as a specialist contributor. Our Research Manager, Jeehee Moon, provided research support for the chapter on South Korea. ARE also jointly designed and undertook the detailed survey underlying the Listed Companies section in CG Watch 2020. The survey assesses 180 large-caps and 120 mid-caps across the 12 markets we cover in Asia-Pacific. The methodology and content of the company survey is jointly owned by ACGA and ARE.
CLSA has also released the companion publication, "High Hopes", a survey of 1,200 APAC companies across thirteen sectors. The report is available to CLSA clients here.