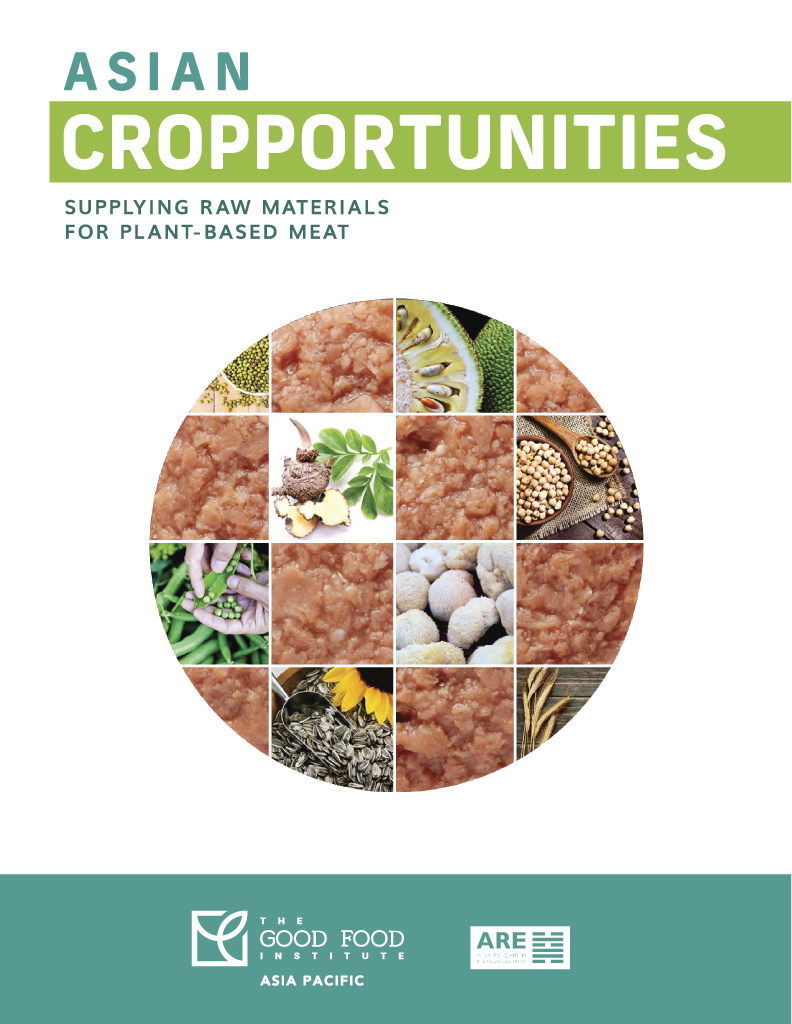 Most of the food consumed by humans is derived from a handful of crops. This also rings true in plant-based meat alternatives, where the majority of products rely on two main crops: soy and wheat. As producers and consumers, we are barely scratching the surface of the plant kingdom's potential.
Ingredient diversification has positive effects on the environment and human health, reduces financial risk for stakeholders and helps ensure future food security. Increasing the cultivation of crops attuned to our finite natural resources and adaptive to our changing environments, helps mitigate climate change impacts and simultaneously allows for an increased range of plant-based meat offerings fit for Asian markets. 
Asia has more to offer than just its consumption growth, there are opportunities for it to support the plant-based meat movement further upstream.
We worked with The Good Food Institute Asia Pacific to shine a light on the subject. Click here to download the report (GFI landing / ARE) on fourteen alternative protein ingredients and seven countries across Asia that are well-positioned to support and capitalise on the growth of this sector.