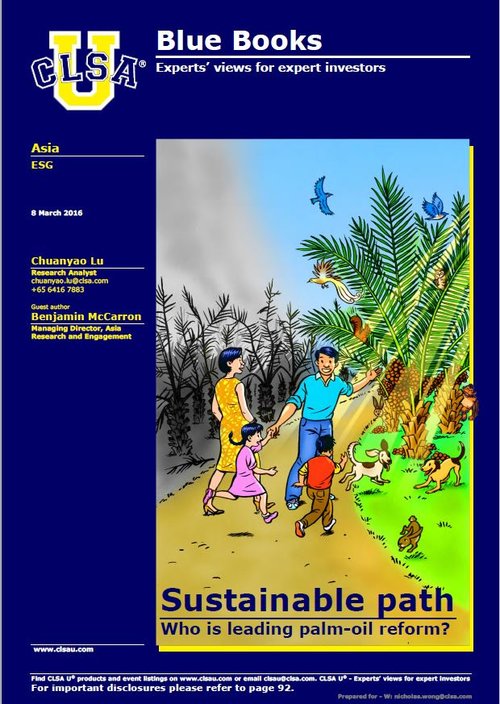 Constant criticism of plantation companies has seen a major shift in attitude among the leading players. Having previously regarded sustainable practices as a chore, they now promote them as a key differentiating factor in marketing their products to discerning customers.
This report analysed the major listed players, considering policy adoption, approaches to traceability, responsible planting and stakeholder engagement.
This report was produced for CLSA as part of their Blue Book range for top tier investors.